It was a typical Tuesday morning. Wake up, make a cup of coffee, sit through my terribly long 8 am class, check social media, make another cup of coffee & clean up my email inbox. While cleaning up my inbox I found a message that had been somehow tucked into my "promotions folder" and the next thing you know I was texting my long-time internet best friend Hannah Everly:
"So I got this email to go to a fashion show in New York City next week… Want to join?"
Three days later, while over fall break I somehow bought a ticket, fit ten different outfits into a carry-on suitcase and was heading to College Fashion Week. After writing a few papers, turning in all of my assignments I was off the following Thursday night driving from my college town to Charlotte, NC then flew to NYC.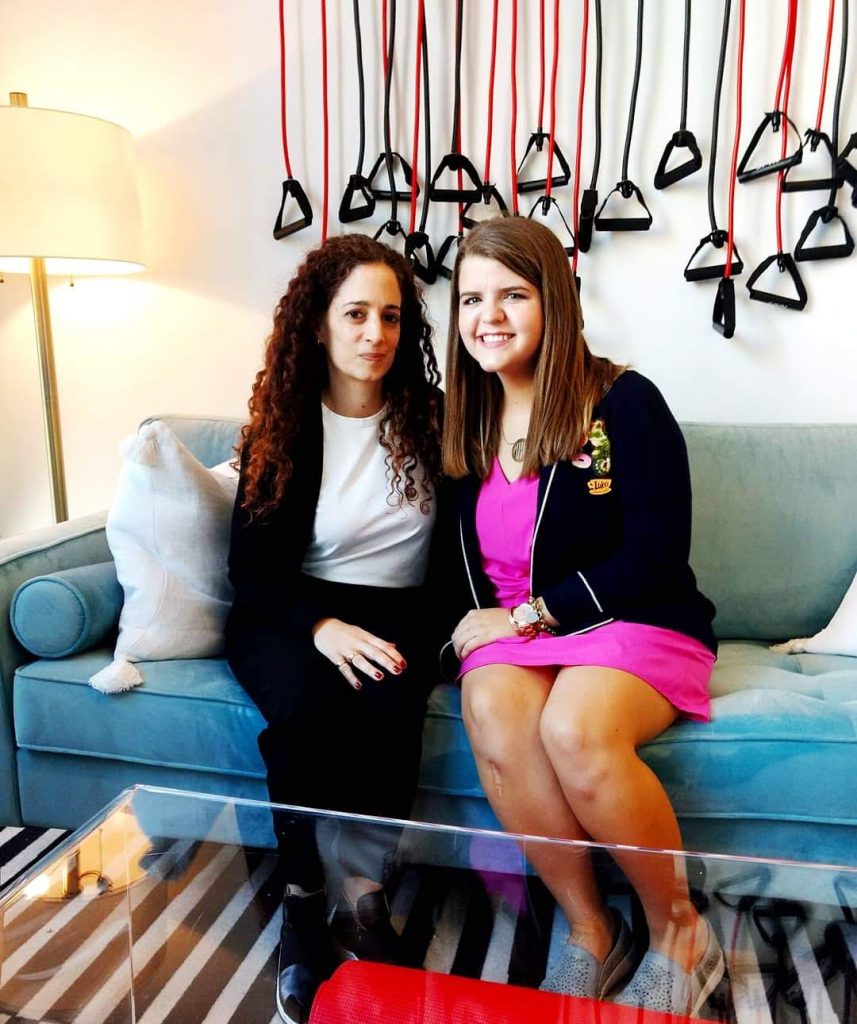 My first stop of the trip was at Seventeen Magazine, a long time home. In case ya didn't know, I've worked with the magazine a bit and am close with the Executive Editor Joey. Then came shooting in Central Park, even more, coffee & a lot of laughter. We found an epic taco shop, walked at least 7-ish miles and shot so much content.
The next day brought the Brooklyn Bridge which was TERRIFYING. It's a bridge which I sort of kind of forgot before going?? Absolutely terrifying but so many amazing pictures and my nerdy little city skyline loving heart really did end up loving it.
Then came College Fashion Week hosted by HerCampus. This event, which spotlighted college fashion designers featured the "#realrunway", is an opportunity for real college women of different races and body sizes to model. The #realrunway concept is still unheard of, even amidst the modern-day #metoo movement centered around women empowerment. It was encouraging to hear other college women cheering each other on, while also getting the opportunity to see an inclusive runway show. In addition to being a part of the show as a press member, College Fashion Week also spotlighted notable women-empowering brands which offered networking opportunities and connections. Not only did I get to mingle with college women in the media industry from all over the world, I connected with notable brands and had a good time doing it!
The next morning we headed to Hillsong Church in Manhattan which has been a long time "dream." I use that in air quotes because it's cheesy but true! I've heard head Pastor Brian Houston speak & have followed the incredible growth of the church for so long. It was gorgeous and a beautiful, brief pause in a chaotic weekend. The group I was with wandered to Chelsea Market whereas I decided to split off and take my time wandering around the city. This filled up my little Enneagram 7 heart and I found so many hidden gems including a balloon filled gourmet cake shop, two different designer showcases & vintage indie children's bookstore. I also bopped around some gorgeous thrift stores, however, didn't have any space in my luggage to take anything home!
Only a few short hours later Monday morning brought a 4 am wakeup call and I caught my 5:30 flight back to Charlotte. I had a Spanish exam at 9:30 so it was a lovely frantic morning filled with travel delays but on a plus side a beautiful sunrise.
However, the most impactful part of my College Fashion Week experience was not the incredible opportunities, but my journey back home to Wofford. After waking up at three in the morning to catch my train, flight and hour car ride back to Wofford I was greeted with a 9:30 Spanish exam and hugs. Everywhere on campus I went there seemed to be someone asking "How was New York?!" or "How was the fashion show?!" I was welcomed back home to Wofford with hugs, encouragement, and smiles. As still a new freshman, it was the first time I was excited to come back to campus because of the community. I have not ever been one to share about my blog and was especially not planning on sharing it at school. But instead of hiding it, my community at Wofford has embraced the work I do and my heart behind it. As a freshman who, a month prior was silently hoping to transfer schools, being welcomed home and genuinely cared about has changed my entire perspective on college.
Yes, the bright lights of New York City are gorgeous and I am so unbelievably grateful for incredible experiences like College Fashion Week, but I'm even more grateful for the people and community here at Wofford that make coming home so special.
I put all of the silliness into a video:
I feel incredibly bad about not having any new content here on the blog lately, however alllllll of the pictures and more are heading your way so soon! Life & college hit me like a lovely confetti filled truck so ya girl has been busy! Also be sure you're following me on Instagram for some exciting things ;).
– Mags