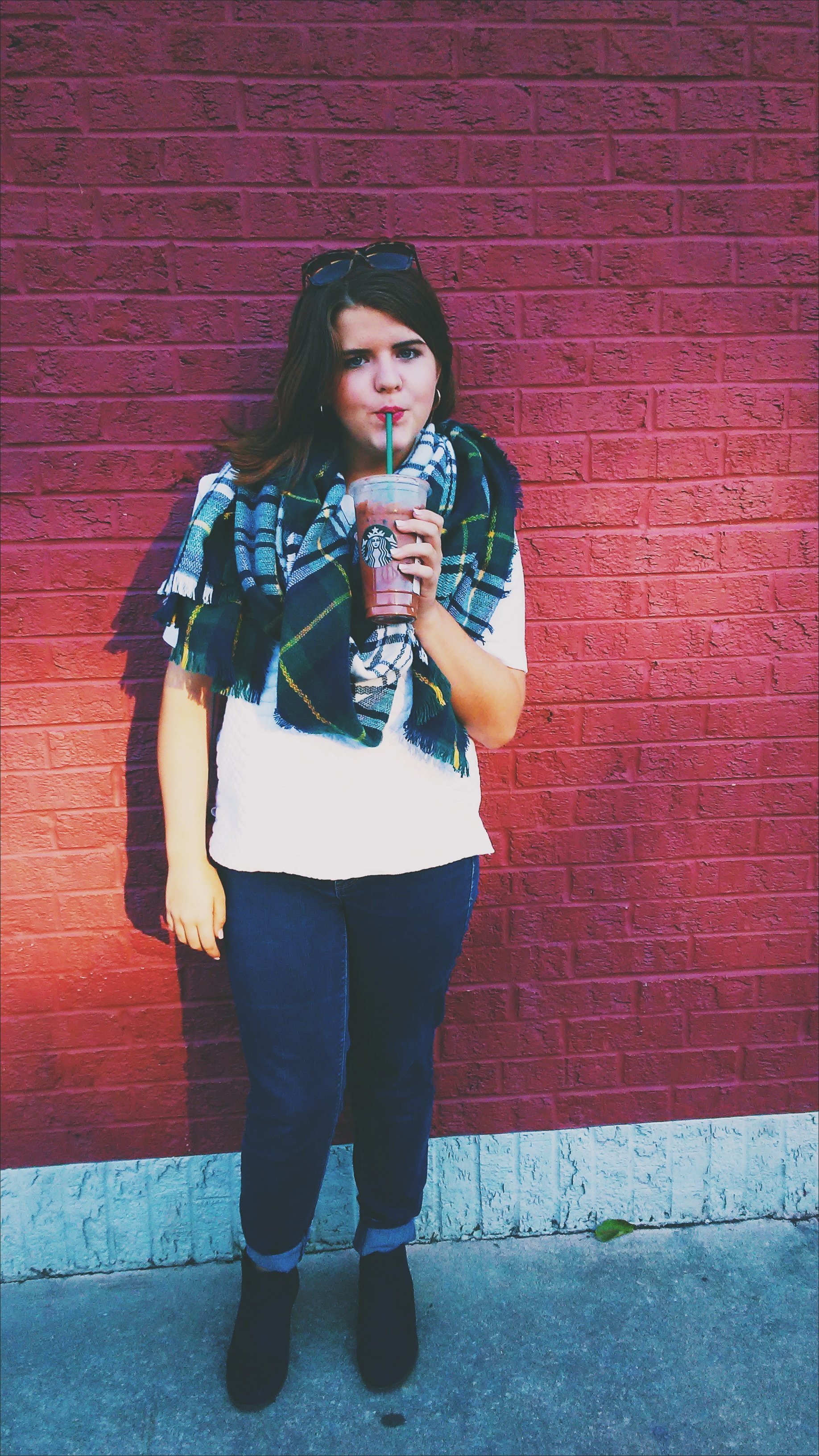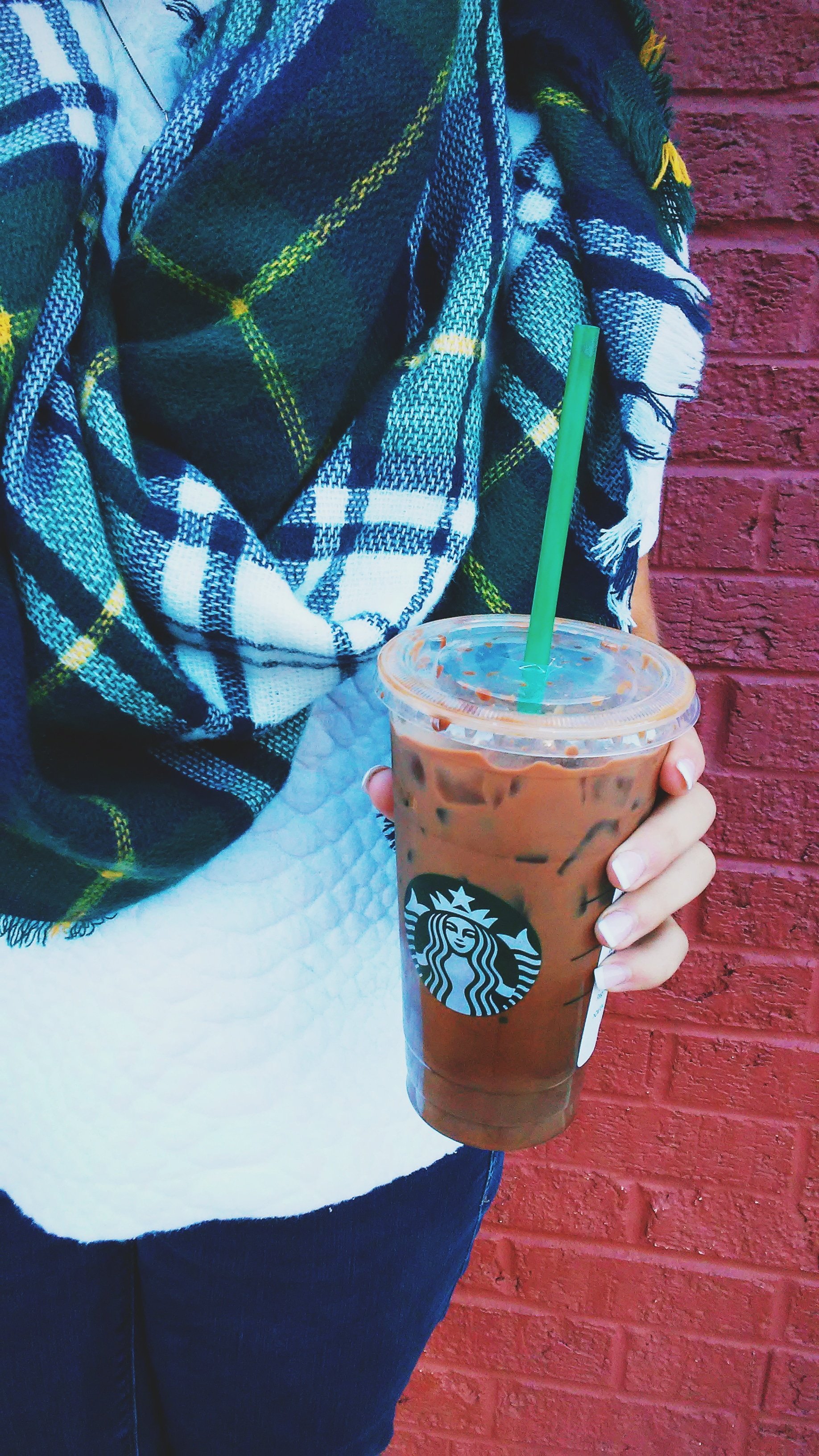 Scarf // Shirt (old)// Jeans// Boots
Guess who's basic and loves fall/blanket scarves/dark lipstick/starbucks?!!! This girl right here! Oh and the super sweet barista who upgraded me from a grande to a venti? Totally unneccessary but it was decaf and I'm not complaining! (Speaking of random acts of kindness, more will be coming this week.) For those who ask what I get at Starbucks: Iced medium americano with Sugar Free mocha syrup (new to all starbucks!!) & almond milk (additional splenda as well). Totally dairy free, low carb and sugar free. You are welcome…. shhhh don't tell Dunkins I'm cheating on them.
I don't care how "basic" I am, but Y'ALL IT IS FALL!!!!
I was so excited this weekend when the temperatures dropped below 75 degrees and I was able to break out the fall clothes!!! These boots are an absolute obsession of mine, last year I wore out my tan booties and this year they got even better, navy blue. I picked them up in Primark while in Boston this summer, speaking of which Primark has been another major love. This scarf is perfect and plot twist my mom found it here
Anyways, Happy Fall y'all!! I'm back to school tomorrow after a long weekend, thanks Hurricane Matthew despite tons of power outages. Praying this fall weather sticks around for a bit longer before the lovely NC heat returns…. dun dun dun….
xo
Mags