As I am writing this, I am currently sitting in my coworking space, in an obnoxiously messy bun wearing Nike shorts and a sweatshirt. I always said I'd never be that college girl but here I am, five days in to college.
I moved in to college early on Monday (everyone else was Wednesday) which brought a serious whirlwind 72 hours! My move-in ended at 1 and right at 1:30, I was on a bus to Ashville to work with start-ups in the area. I'm a "Launch" scholar, which if you don't have any idea what I'm talking about check it out here, and our program rented a cabin in Ashville for the night! That night brought a lot of random discussions with the 10 other freshman in our program and then we were off to work with Ashville companies the next morning.
We met with The Collider, Craft Arts Center, AVL Tech & Better Than Unicorns, all Ashville based start-ups and got to know the heads of the programs which was insanely eye opening. My biggest takeaway was the universal impact of companies no matter how small. The Collider, a space for different companies studying climate change, partnering with businesses to improve upon their management systems really stood out to me because if you know me: I'm not a science person.
I actually despise science classes & respect the fact that over half of my class at Wofford is a bio major, but it is not my thing so I was expecting to HATE The Collider. But, it turned out to be a whole lot more than some scientists in a room but implementing better systems so when things happen in the world, we can be prepared. Not only was the founder, Josh Dorfman, entertaining but he spoke in "real words" helping us to see how we can build companies prepared for whatever challenges nature brings.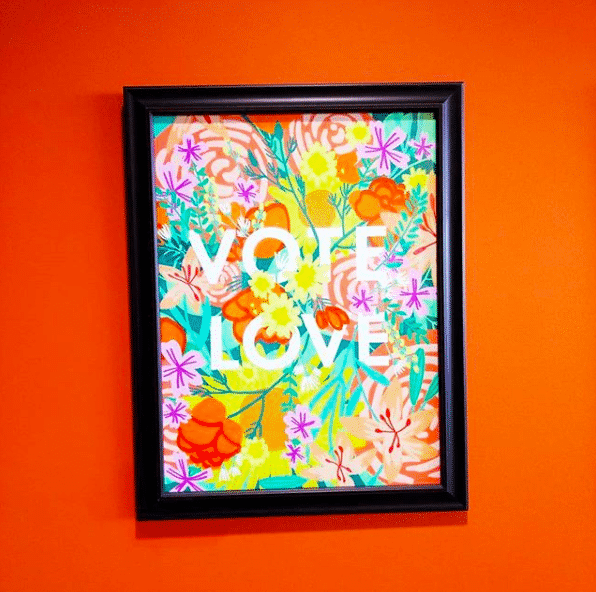 The Craft Arts Center is an arts engagement space in Ashville that not only had an amazing arts display but provides workshops and a creative space for artists in the Ashville area. While I am no means an artist, the space was encouraging to see the importance of community. As an entrepreneur I definitely know how hard it is to find a community in an individualised profession and didn't really think artists experienced that as well!
AVL Tech is actually an incubator program at a school in Ashville just like the program  I am currently going through at Wofford! I enjoyed seeing an incubator program at a public state funded college and it is always interesting to hear about other companies from college-aged students.
My other favorite was Better Than Unicorns, which means y'all, I tried Virtual Reality & actually really loved it. Better Than Unicorns creates virtual reality experiences as a marketing tool which blows my mind to see the other new mediums of promotion. Better Than Unicorns also has an "arcade style" space to play with VR and better understand the medium which I gladly got to try. I was able to do a VR of an insane 3 million dollar property in Ashville with an expansive mountain view & y'all it was breathtaking. I'm definitely not a "gamer" but I'm all for a gorgeous view.
The drive back from Ashville though was surreal, maybe it was the fact I was so overtired or because I was insanely happy. Being with 10 likeminded teen entrepreneurs was encouraging and inspiring, not a suprise, but also comforting. While I had amazing friends in highschool, who I am missing dearly, having a group of other students who actually understand what I do and what I love means they "get it." My coffee shop photos and random discussions on analytics aren't weird, so it felt like a little home which I'm so grateful to have for the next four years. Not to mention the coworking space is already my second home on campus away from the dorms!
After an insanely busy day we were on the bus ride home to a fun late night Target run and then a night alone in my room before the chaos of everyone else's move in day!
I promise regularly scheduled content is coming but y'all I'm so dang busy with orientation that there will be a full post about that coming soon.
Xo
Mags